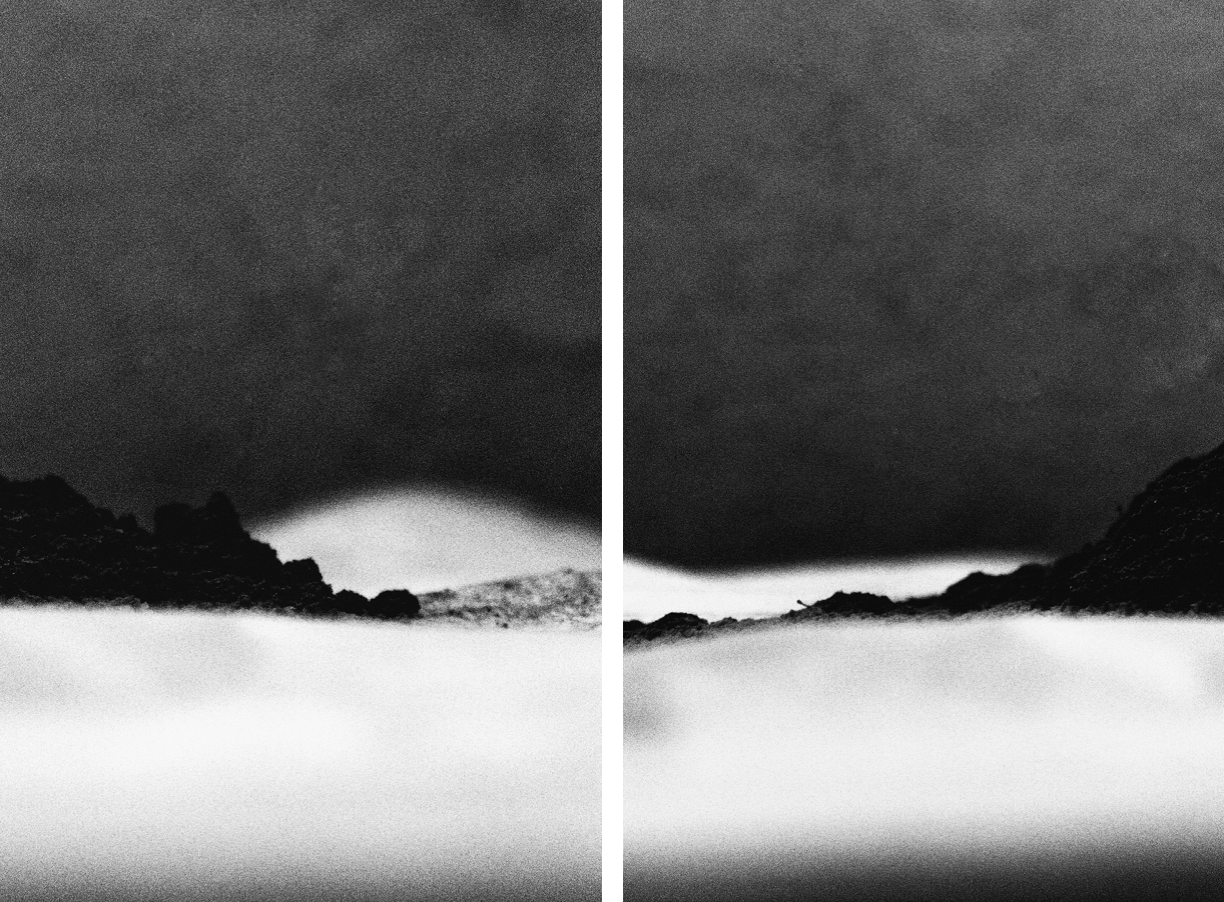 Waanplekken 37-38 (2019)
This diptych is inspired by a picture I took in 2012 in the Dolomites, Italy, just before a lightning storm. The picture got me back to my memories of that place and moment - to the dark sky, to the silence of the mountains and to my bare legs in the snow.  Waanplekken 37, 38 47 x 70 cm ​Editions of 2 + 1 AP​​ Matte Fine Art Prints mounted on dibond in wooden frame 2019 Find these works in my shop.
These works were on show at De Centrale Delft (2020) and Foundation B.a.d. Rotterdam (2022).